ISO Pros of North Carolina Provides a Variety of Different Standards

IQC the ISO Pros of North Carolina can help your company get certified to almost every ISO standard. To know briefly about all those standards, go through, Additional ISO Certifications We Offer in North Carolina (NC).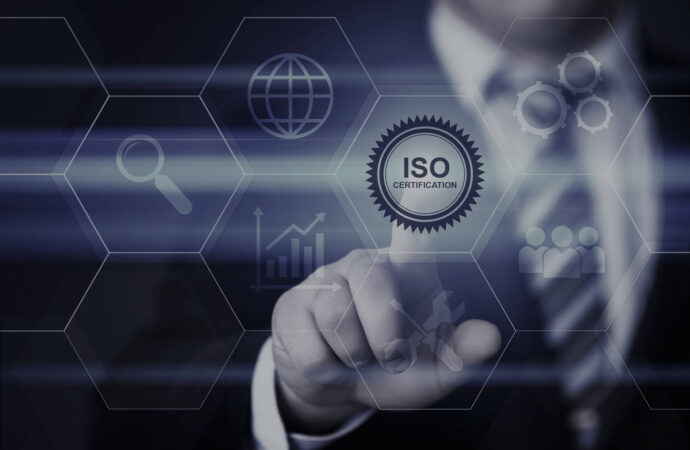 Additional ISO Services & Certifications We Offer in North Carolina (NC)
---
Aerospace AS9101: The standard set by the international organization of standardization (ISO) is advisory for organizations in the aerospace industry.
It will help your organization to get a quantitative analysis of the audits performed and the progress made throughout by maintaining superior quality standards. If your firm deals with the aviation and defense industry's products and supplies, you must get certified to AS 9101. 
Aerospace AS9102: For the first article inspection (FAI) achievement in the aerospace industry, get certified with the AS9102 certification. It is highly demanded by many well-developed industries in the aviation and defense world. The certification will benefit you in achieving your goals of better product quality and customer satisfaction.
Anti-Bribery ISO 37001: To make your workplace a corruption-free place, get certified to ISO 37001. It will ensure that no loss to the firm is incurred because of unhealthy practices at your firm.
Asset Management ISO 55001: Assets hold important value for your firm. If you want to multiply the value of your assets, get certified to ISO 55001 certification. This will help you in making the future secure.
Automotive Core Tools (APQP, AQP, PPAP, FMEA, SPC, MSA, and R&M):  The core tools are needed to make the product long-lasting and efficient. 
Body Armor BA 9000: For arms and weapons manufactured for the state and central government and law enforcing bodies, BA 9000 certification must be implemented. It is a protective measure for the government.
Counterfeits AS 6081: It is evident that these days the number of fraudulent products in the aerospace industry has surpassed the number of the original product. Your organization mustn't be involved in any of such activities; you should take a precautionary step and get your organization certified with AS 6081.
Energy ISO 50001 and SEP: IQC The ISO Pros of North Carolina will help your firm implement the ISO 50001 standard. This standard will help you in using energy resources in a concerted manner. Your firm will do minimum harm to nature.
Ethical Sourcing SQFI: This certification holds importance for all the industries in the food production business. This certification is efficient proof for the customer to trust and consume the food provided by your industry.
Facility Management ISO 41001: This standard made by the ISO helps in various organizations' facilities management systems. A framework is provided that needs to be followed by organizations to maintain effective facility management. 
Food Safety Modernization Act FDA FSMA: This act is meant to change the approach of industries and government about food safety methods. The FDA has set some rules in this direction for organizations to follow up. 
Food Safety ISO 22000: This ISO standard benefits the manufacturers, producers as well as retailers. It is essential to have stringent quality measures in the food processing industry. Not only processing but their delivery should also be safe. So, ISO 22000 standard will ensure increased customer trust.
Forestry SFI ATFS (Sustainable Forestry): The forestry resources that are not used in excess are ensured by this standard. On getting certified, many companies will work with you as it has a positive impact on them. IQC The ISO Pros of North Carolina have skilled trainers who can make your work easy by consulting and implementing procedures in a rightful manner. 
Gluten-Free Certification (GFC): The certification holds high value as it increases your potential client's trust. The individual product that is released into the market is tested and verified. These tests are carried out every year to ensure proper maintenance. IQC The ISO Pros of North Carolina (NC) will ensure that your firm is performing every process under regulations.
International Traffic in Arms Regulations, ITAR: If your firm produces arms and weapons, this certification ensures that companies do not perform illegal export of arms. Getting certified will save your firm from inspections and illegal activities. 
Laboratory Accreditation ISO 17025: For ensuring better safety conditions in the laboratories, ISO 17025 standards are a must. This standard is the only standard that works for the organizations like these. It will make your firm internationally recognized and give a path to explore international markets. 
Packaging ISO 15378: If your firm is producing any medical devices, this certification will enhance the sale of the products. The packaging is an essential requisite for medical devices. By ISO15378 implementation, your firm will be able to deliver the product incorrect sense and spirit. Your firm will manage issues regarding the packaging and save a huge amount of money.
Responsible Care RC14001: The chemical industries all over the world highly profit from this certification. This standard, combined with ISO 14001, is highly necessary for proper quality management of the industries as well as takes care of the safety of the environment.
Supply Chain ISO 28000: If your firm faces losses due to problems in the supply chain, ISO 28000 provides an effective solution. The standard will help you maintain a proper management system, reducing the chances of rejections and misunderstandings.
Telecommunications TL 9000: This standard is made especially for the communication industries and is an extension of ISO 9001. The areas of focus in this standard include software development and the life cycle of the product, addressing communications between telecommunication partners and suppliers worldwide.
Audit Management Systems ISO 19011: To maintain and conduct audits efficiently, ISO 19011 certification must be implemented. This standard is highly important for ensuring a better outcome of the audits. All the requirements of the audits are taken into consideration.
There are many other services provided by IQC The ISO Pros of North Carolina. They are:
---
Outsourced Internal Auditing: These audits are highly demanded. Our organization can conduct these audits for you if your firm lacks the time and ability to conduct the audits. 
Virtual Internal Audits: These audits are conducted on the internet. It is a highly advanced and new form of conducting audits. They will be beneficial if you lack time. We have conducted a huge number of audits in this manner during the pandemic. 
Second Party Audits: These audits are helpful to the customer as well as to the company. It helps to choose the perfect option according to the needs. It saves a huge lot of time and money. Hence, these audits must be considered before any deal is finalized.
Supplier Audits: To verify whether the product supplied by your supplier is genuine or not, this standard is essential. It is necessary to be sure rather than investing in something that is not useful. Hence do prefer to conduct supplier audits for product verifications.
Supplier Evaluation: To evaluate among the deserving suppliers, you must carry out these audits. These audits will help you in choosing your supplier by evaluating all the pros and cons.
Compliance Audits: These audits are conducted so that the government is assured about the regulatory requirements. If you are obliged under an ongoing certification, you must fulfill the demand of quality. These audits check it.
Pre-assessment Audits: Before the final day of the audit arrives, you can conduct these pre-assessment audits to confirm that there are no errors or flaws.
Documentation Audit/Desk Audit: To obtain true and important information about the firm's members and other employees and workers, desk audits can come in handy. IQC The ISO Pros of North Carolina will help you in every step.
Contact us now!
---
You can make the entire certification process easy by hiring us. So, contact IQC the ISO Pros of North Carolina now!
IQC The ISO Pros of North Carolina can help you implement, train on, consult, and have your company and/or organization certified on the following ISO Certifications:
If you want to enjoy the above-listed benefits, contact IQC the ISO Pros of North Carolina, now. Our services are accessible in all of the below-mentioned cities: